Attività
INSTRUMENTS
heating/freezing stage LINKAM THMSG 600 (temperature range -180°/600°C) with software Linksys 32
heating/freezing stage LINKAM THM 600 (temperature range from -180°/600°C) with camera, video and video recording system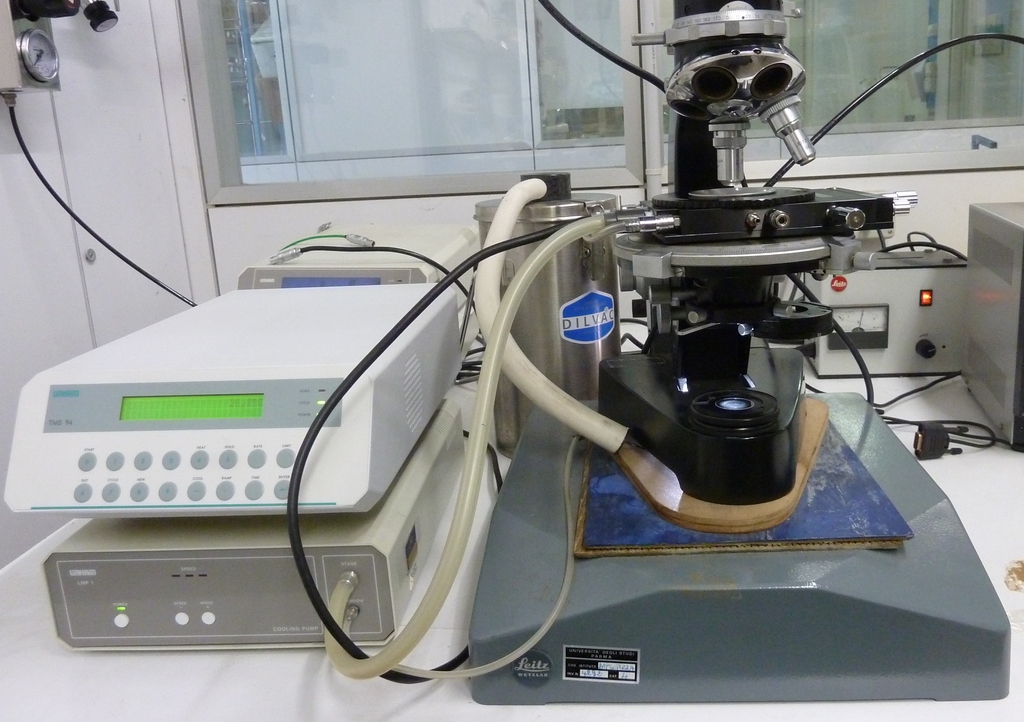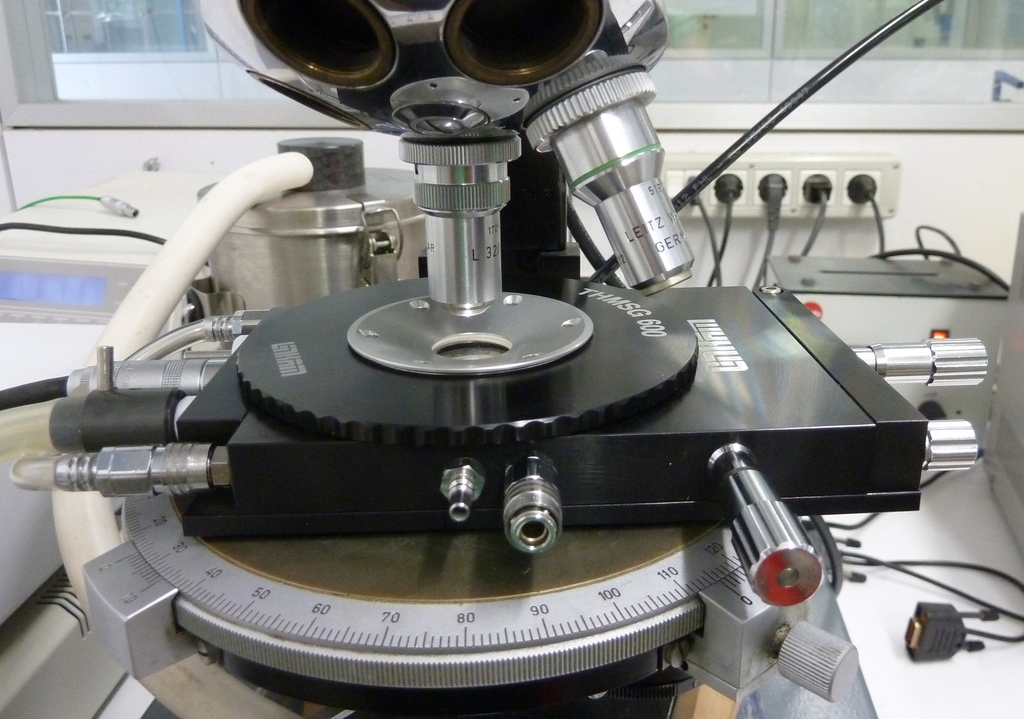 N° 2 heating stages LINKAM TS 1500 and LINKAM TH 1500 (temperature range 20-1500°C)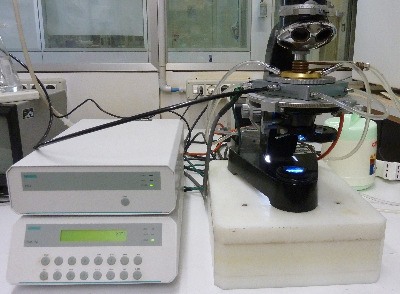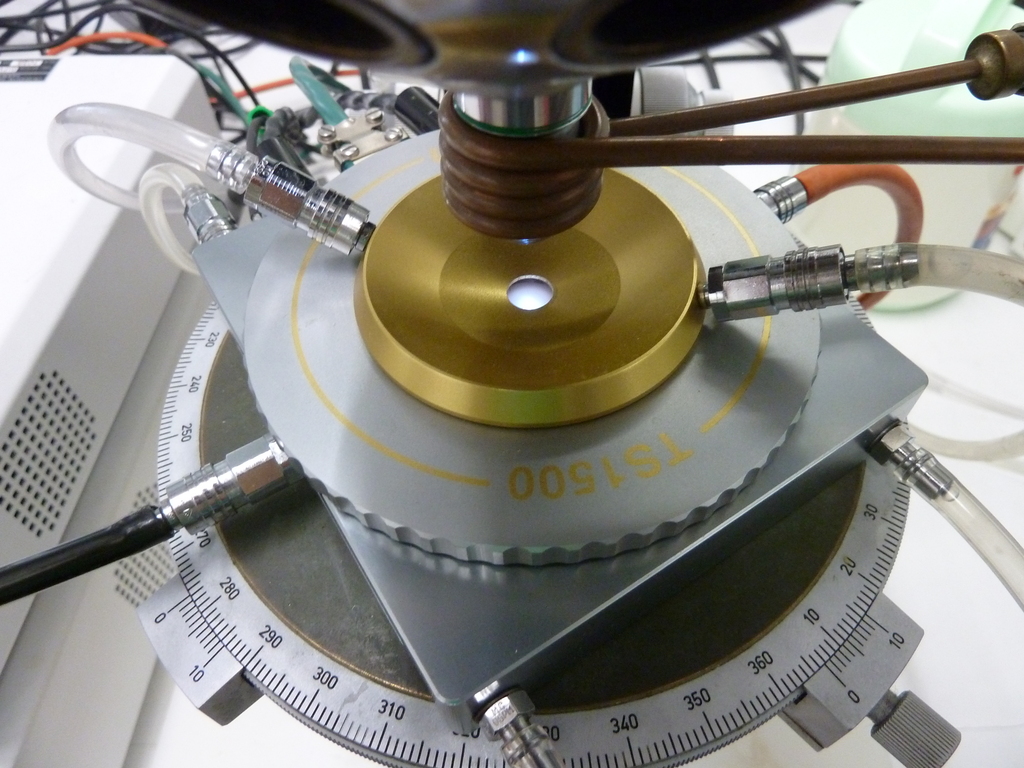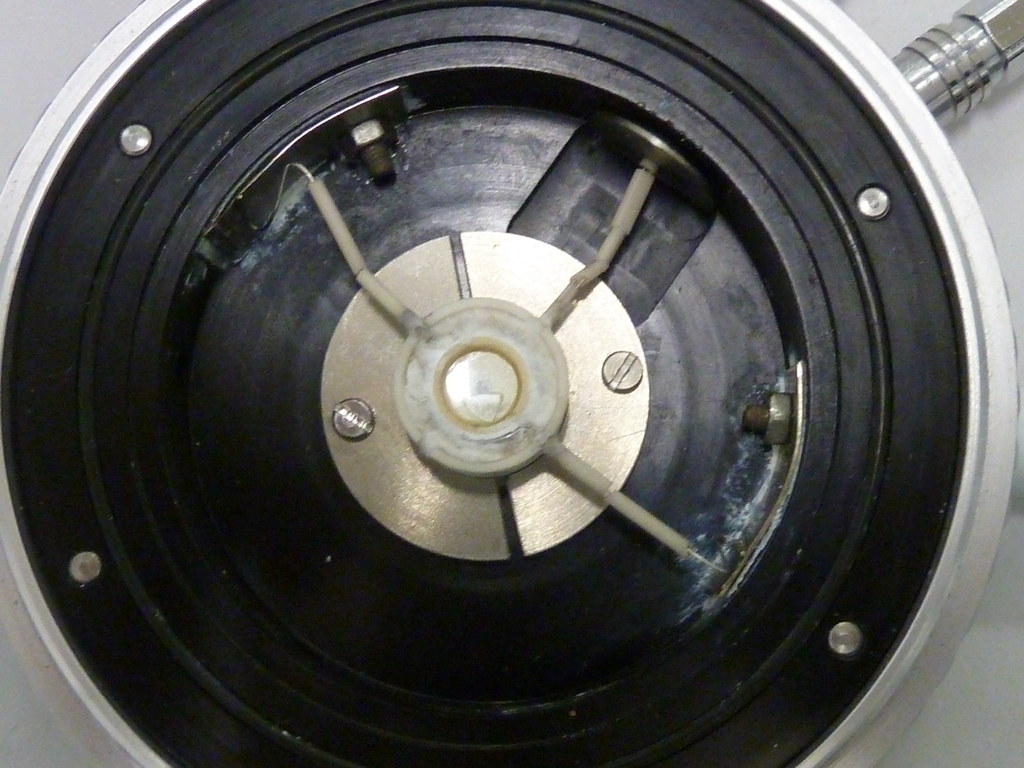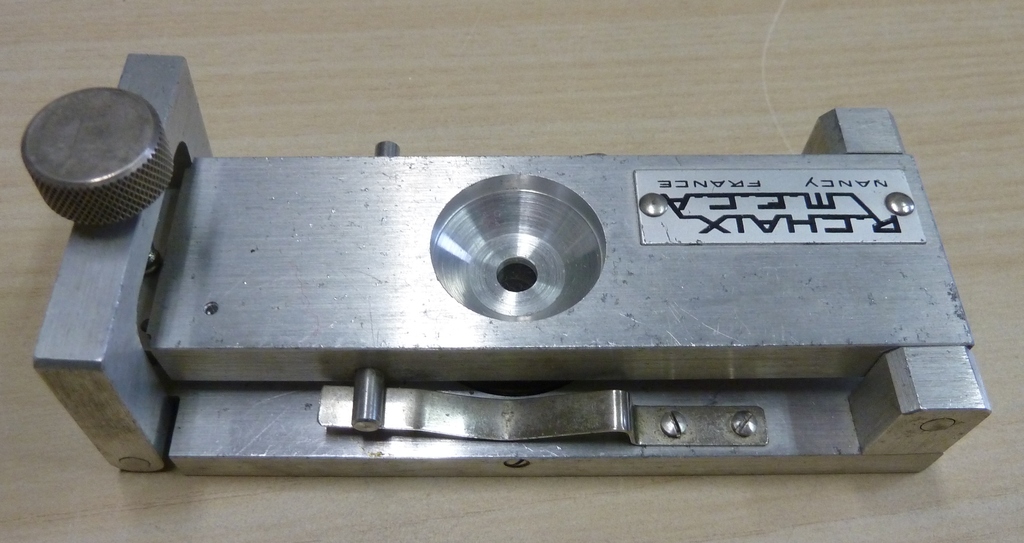 WHAT STUDYING
Fluids and/or liquids trapped in the minerals during their growth (primary inclusions) or in a later time as a result of opening and healing of fractures (pseudosecondary and secondary inclusions).
INFORMATIONS PROVIDED BY MICROTHERMOMETRIC DATA
From the microthermometric data it is possible to know:
Composition of the fluid
Density of the fluid
Trapping temperature and pressure of the fluid/liquid in the mineral
The fluid composition and density are needed to obtain the trapping conditions (temperature and pressure) of the fluids by softwares that use the MRK equation of states.
The data obtained from fluid inclusion study are used in many investigation fields.
Examples of fluid inclusions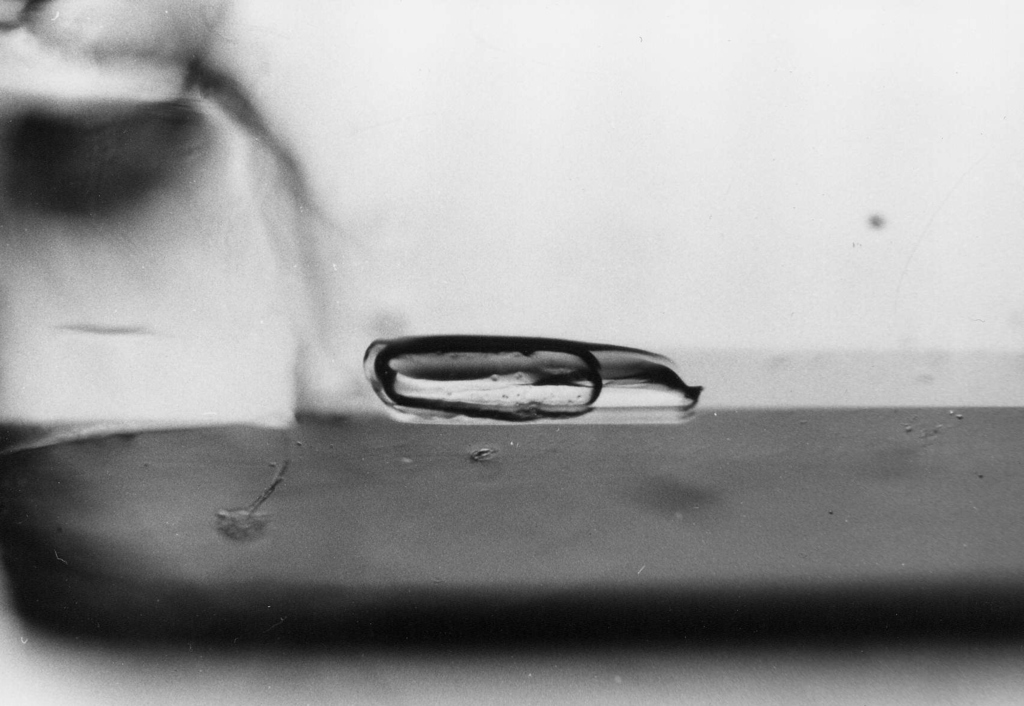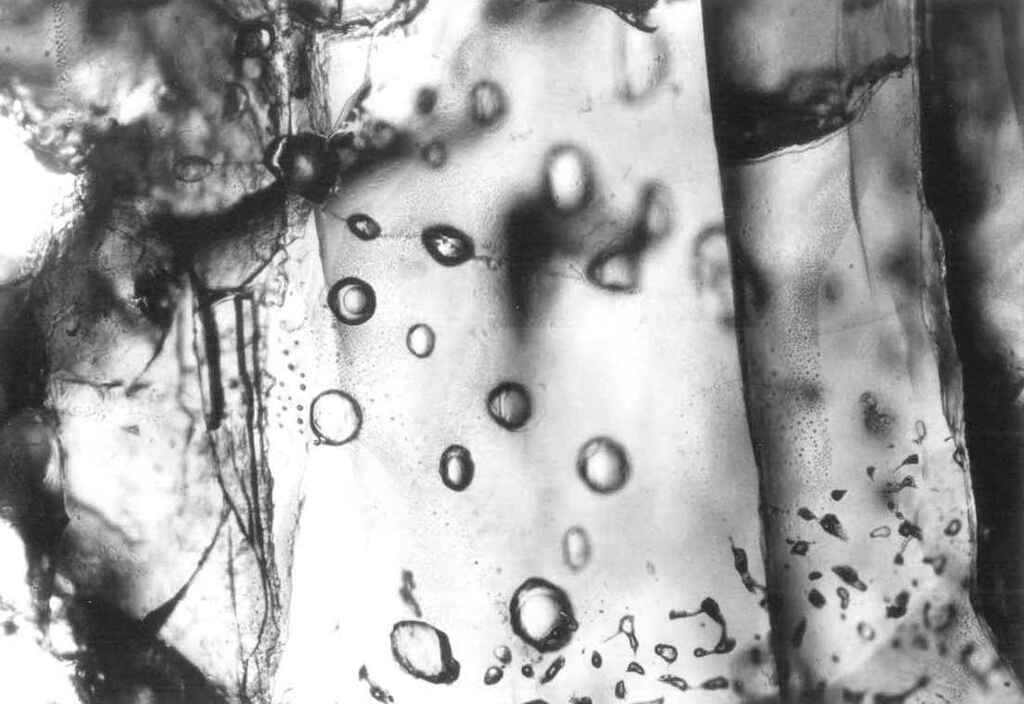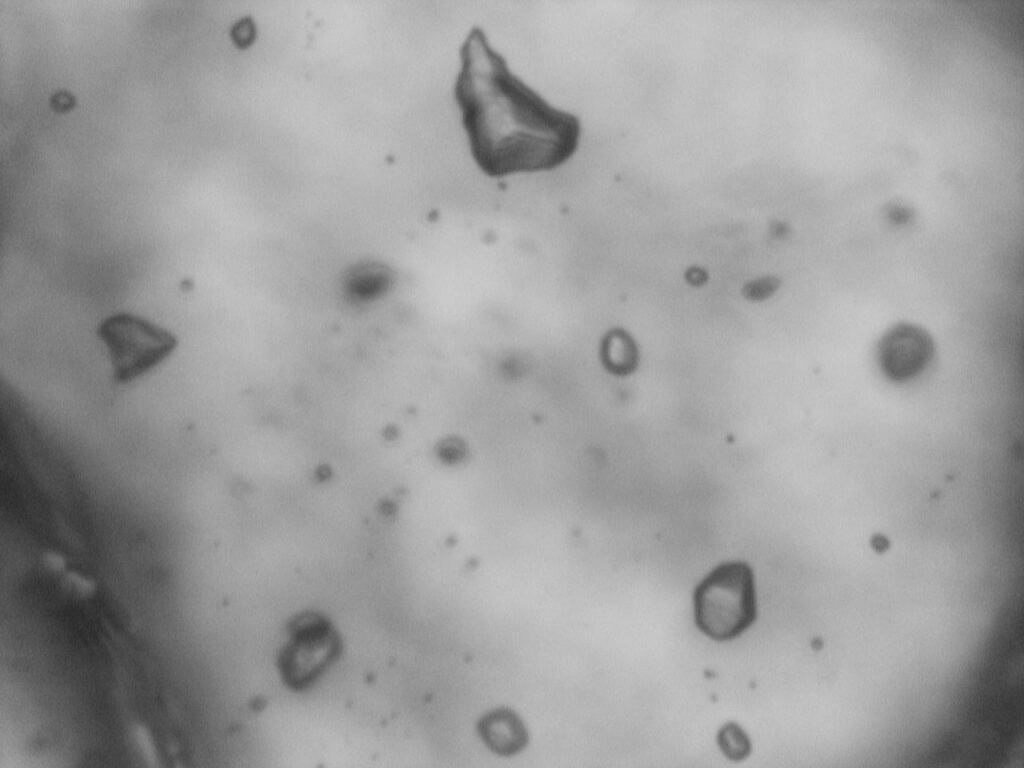 Salt inclusions and carbonatic melt inclusions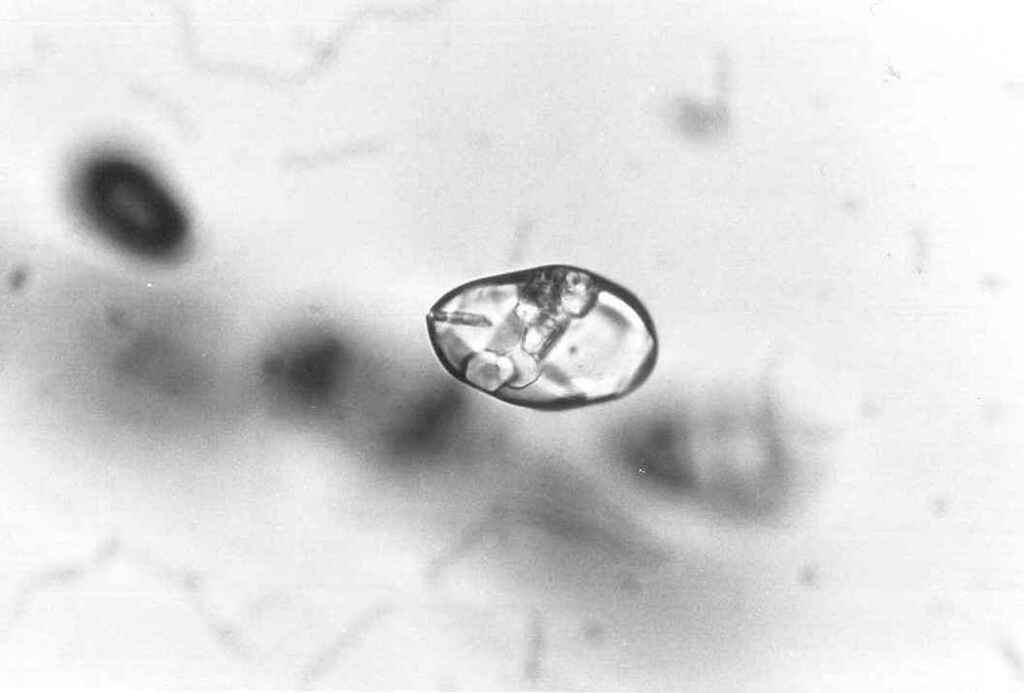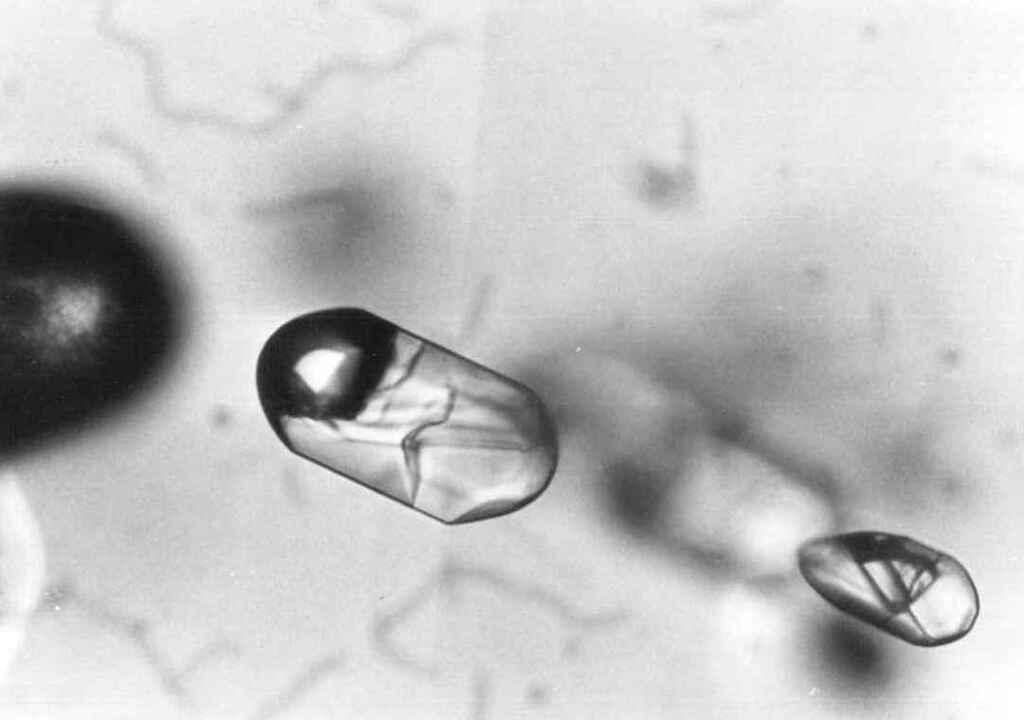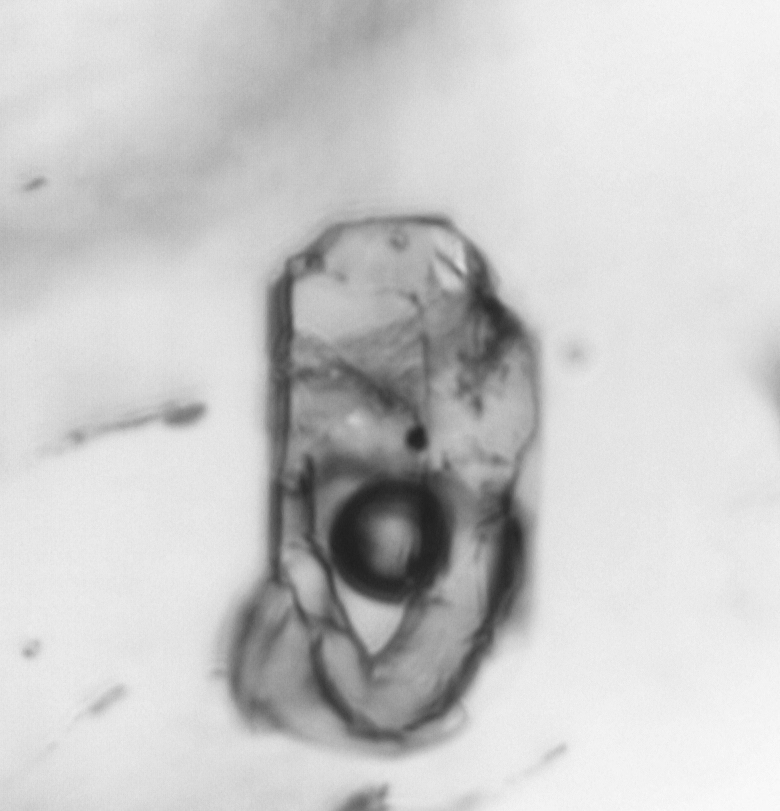 Silicate melt inclusions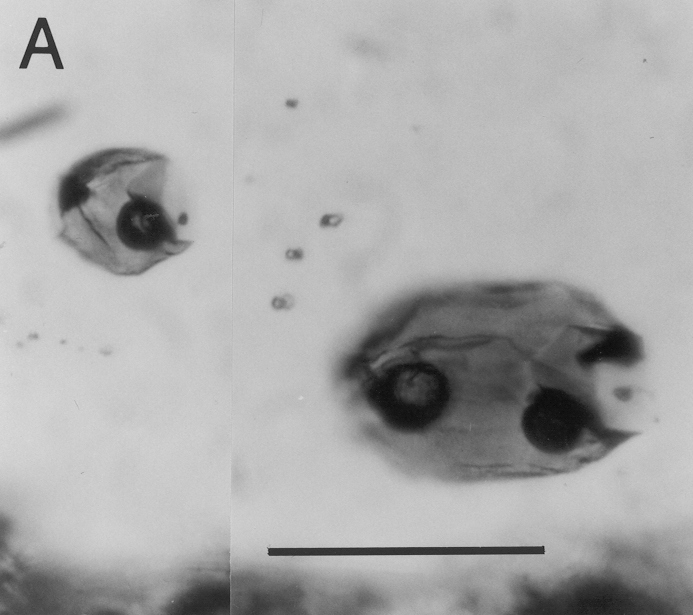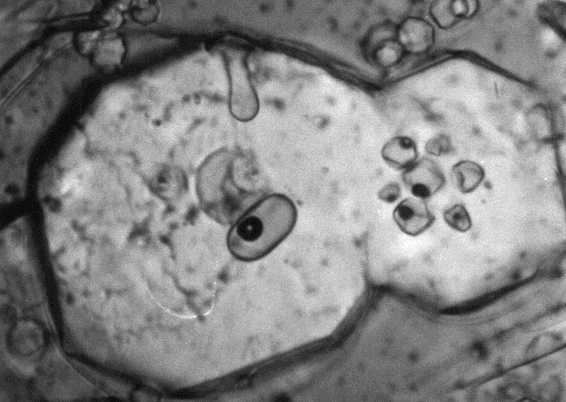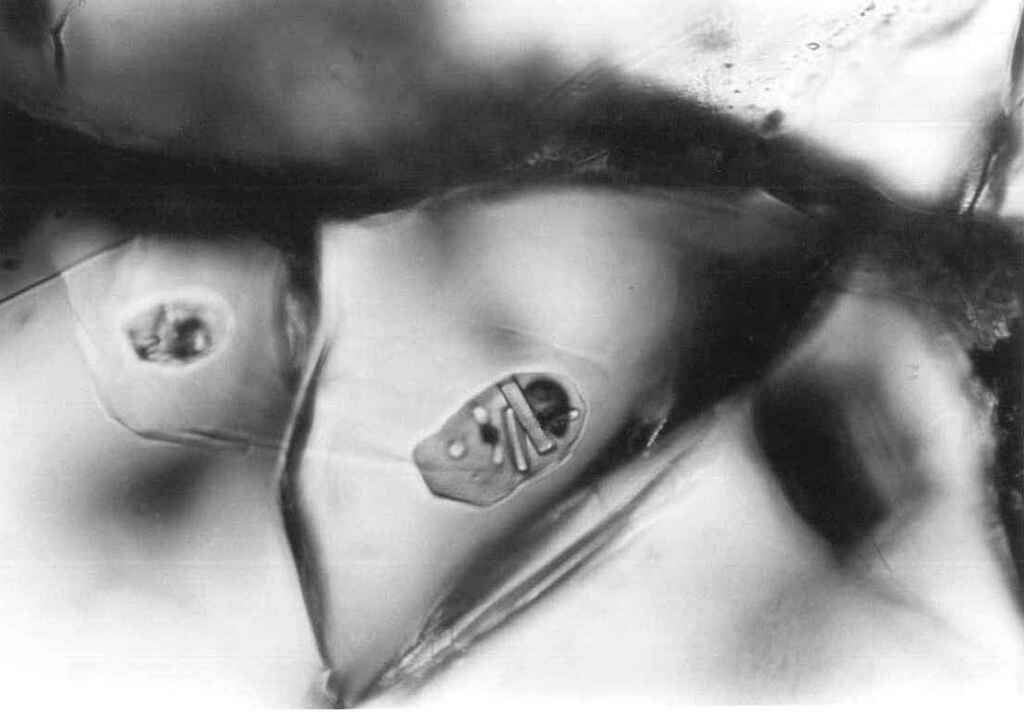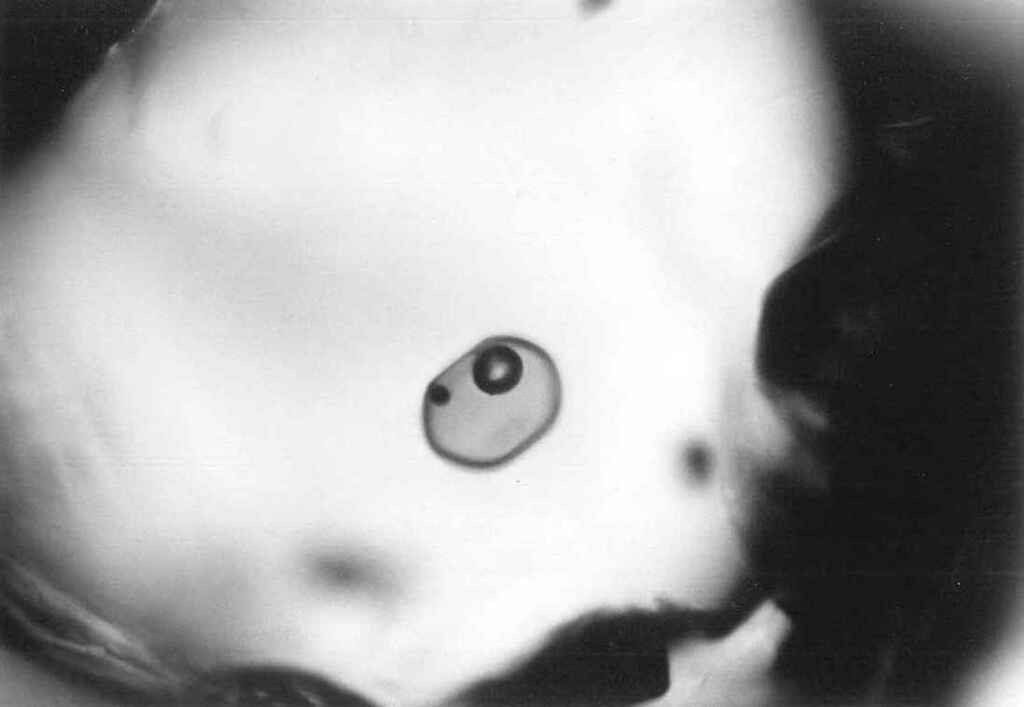 Prodotti della ricerca
Salvioli-Mariani E., Toscani L., Boschetti T., Bersani D., Mattioli M. (2015) - Gold mineralisations in the Canan area, Lepaguare District, east-central Honduras: Fluid inclusions and geochemical constraints on gold deposition. Journal of Geochemical Exploration, 158, 243-256
Ferrero S., Bartoli O., Cesare B., Salvioli-Mariani E., Acosta-Vigil A., Cavallo A., Groppo G., Battiston S. (2012): Microstructures of melt inclusions in anatectic metasedimentary rocks. J. Metamorphic Geol., 30, 303-322
Salvioli-Mariani E., Toscani L., Bersani D., Oddone M., Cancelliere R. (2012): Late veins of C3 carbonatite intrusion from Jacupiranga complex (Southern Brazil): fluid and melt inclusions and mineralogy. Miner. Petrol., 104 (1-2), 95-114
Cesare B., Ferrero S., Salvioli Mariani E., Pedron D., Cavallo A. (2009): Nanogranite and glassy inclusions: the anatectic melt in migmatites and granulites. Geology, 37, 627-630
Salvioli Mariani E., Renzulli A., Serri G., Holm P.M., Toscani L. (2005): Glass-bearing crustal xenoliths (buchites) erupted during the recent activity of Stromboli (Aeolian Islands). Lithos, 81, 255-277
Salvioli Mariani E., Toscani L., Bersani D. (2004): Magmatic evolution of the Gaussberg lamproite (Antartica): volatile content and glass composition. Min. Mag., 68(1), 83-100
Salvioli Mariani E., Mattioli M., Renzulli A., Serri G. (2002): Silicate melt inclusions in the cumulate minerals of gabbroic nodules from Stromboli Volcano (Aeolian Islands, Italy): main components of the fluid phase and crystallization temperatures. Min. Mag., 66 (6), 969-984
Salvioli Mariani E., Venturelli G. (1996): Temperature of crystallization and evolution of the Jumilla and Cancarix lamproites (SE Spain) as suggested by melt and solid inclusions in minerals. Eur. J. Miner., 8 (5), 1027-1039
Venturelli G., Salvioli Mariani E., Toscani L., Barbieri M., Gorgoni C. (1993): Post-magmatic apatite+hematite+carbonate assemblage in the Jumilla lamproites. A fluid inclusion and isotope study. Lithos, 30, 139-150