Temi di ricerca
Laboratory of Bioartificial Systems and Biosensors
The goal of the lab is to design hybrid interfaces and artificial biomolecular systems enabling applications in biosensing and precision medicine. To do this, we combine the natural principles of biology with the rational design typical of chemistry, materials science and nanotechnology.
In Nature, information is processed, stored and transmitted though communication networks between different biomolecules, so that recognition and function are intimately connected. Artificially controlling and tuning biomolecular interactions enables the design of programmable molecular technologies for precision diagnostics and therapeutics. Integration with nanostructured and porous materials create opportunities for new nanomedicine approaches from drug delivery to bioimaging.
We work at the interface between DNA nanotechnology, analytical chemistry, synthetic biology and materials chemistry to deliver new programmable technologies for a better healthcare.

Main areas of interest:
- Bionalytical chemistry and biomolecular sensing technologies
- Functional multiscale and nanostructured materials for biomedical applications
- Bio-supramolecular chemistry and artificial biology
https://twitter.com/AleBertu @AleBertu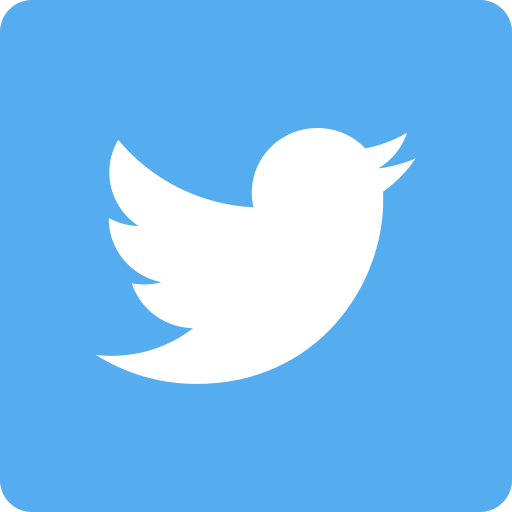 Current Members
Alessandro Bertucci, PhD
Assistant Professor
Principal Investigator
Email: alessandro.bertucci@unipr.it
------------------------------------
Federica Pedrini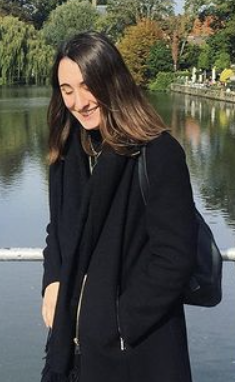 Post-grad
Email: federica.pedrini@studenti.unipr.it
Topic: Activity-based DNA sensors
------------------------------------
Enrica Russo
Master Student - Biotechnology
------------------------------------
Major Collaborations
Internal: Prof. Maria Careri - Prof. Marco Giannetto - Prof. Monica Mattarozzi (Analytical Chemistry); Prof. Roberto Corradini (Peptide nucleic acids and drug delivery), Prof. Enrico Dalcanale (Supramolecular Chemistry).
National: Prof. Francesco Ricci (University of Rome Tor Vergata - DNA Nanotechnology); Prof. Alessandro Porchetta (University of Rome Tor Vergata - DNA Nanotechnology); Prof. Luisa De Cola (Mario Negri Institute Milan - Bio-nanomaterials).
International: Prof. Michael Sailor (University of California San Diego, USA - porous silicon nanoparticles); Prof. Frank Biedermann (KIT, Germany - Supramolecular chemistry for sensing); Prof. Dokyoung Kim (Seoul College of Medicine, South Korea - Nanomedicine); Prof. Francesca Cavalieri (RMIT, Melbourne, AUS - Nano-bio materials), Prof. Claudia Bagni (Université de Lausanne - drug delivery in the brain).
Industrial parternships: Ulisse Biomed (Trieste, Italy - biosensors and biotechnologies).
------------------------------------
Publications:
2022
F. Curti, S. Fortunati, W. Knoll, M. Giannetto, R. Corradini, A. Bertucci,* M. Careri. A Folding-Based Electrochemical Aptasensor for the Single-Step Detection of the SARS-CoV-2 Spike Protein.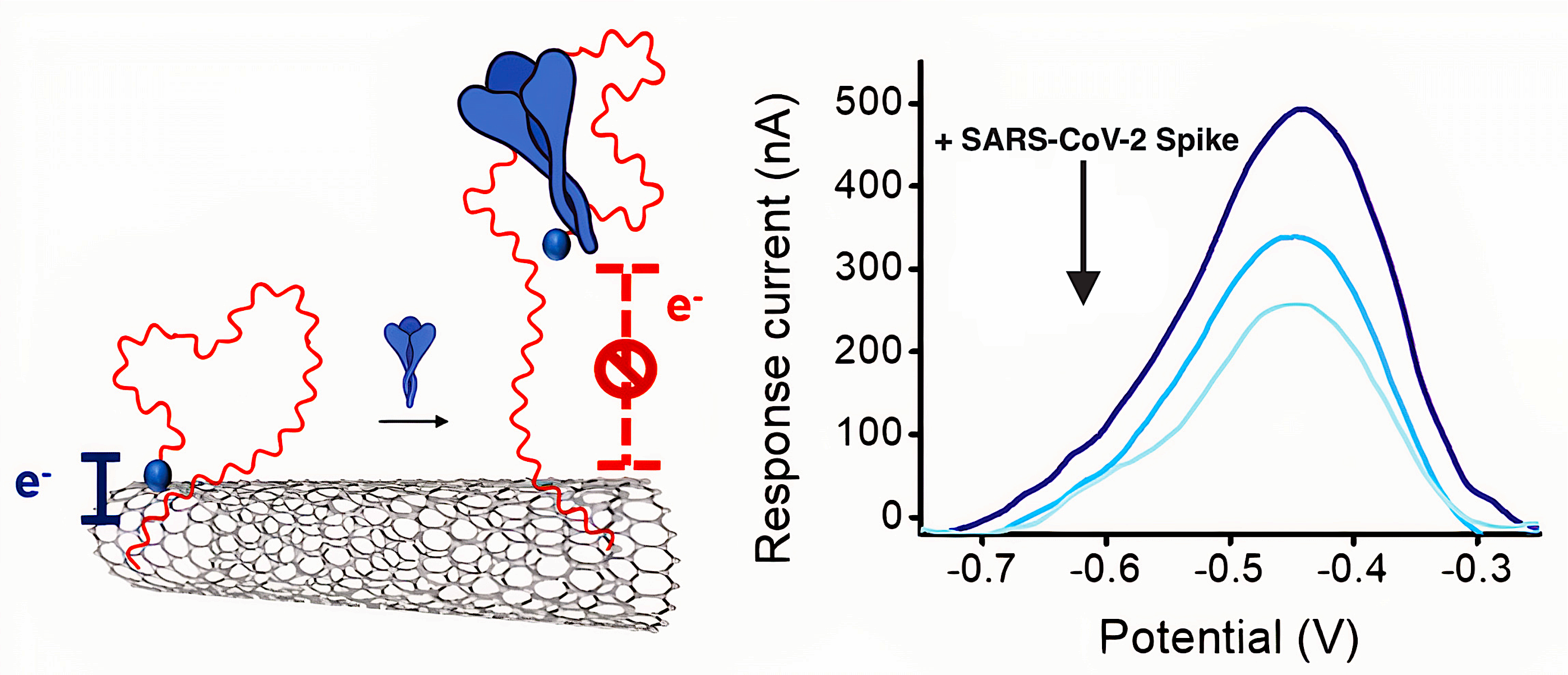 Fortunati, S., Vasini, I., Giannetto, M., Mattarozzi, M., Porchetta, A., Bertucci, A.*, and Careri, M. Controlling Dynamic DNA Reactions at the Surface of Single-Walled Carbon Nanotube Electrodes to Design Hybridization Platforms with a Specific Amperometric Readout.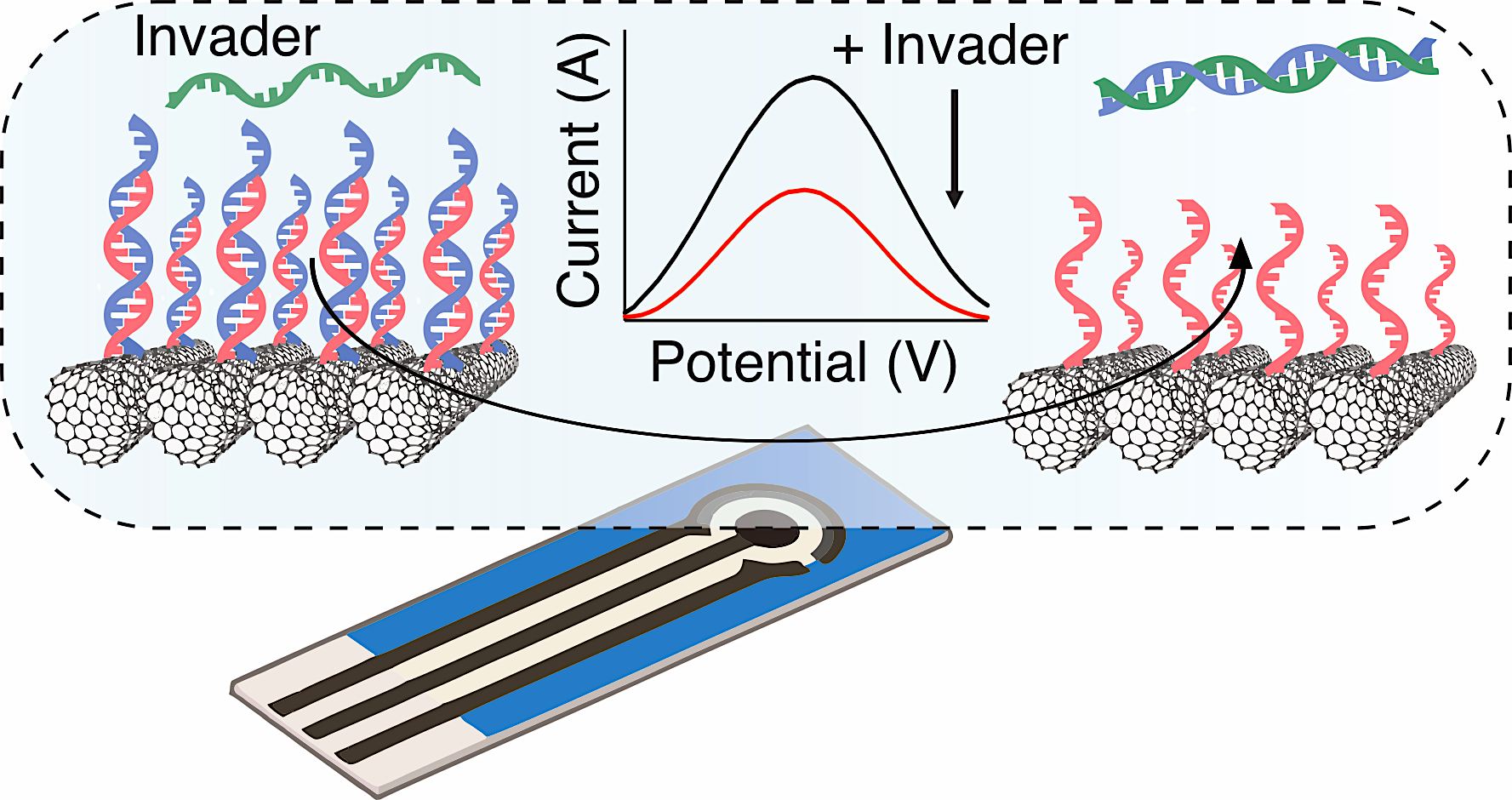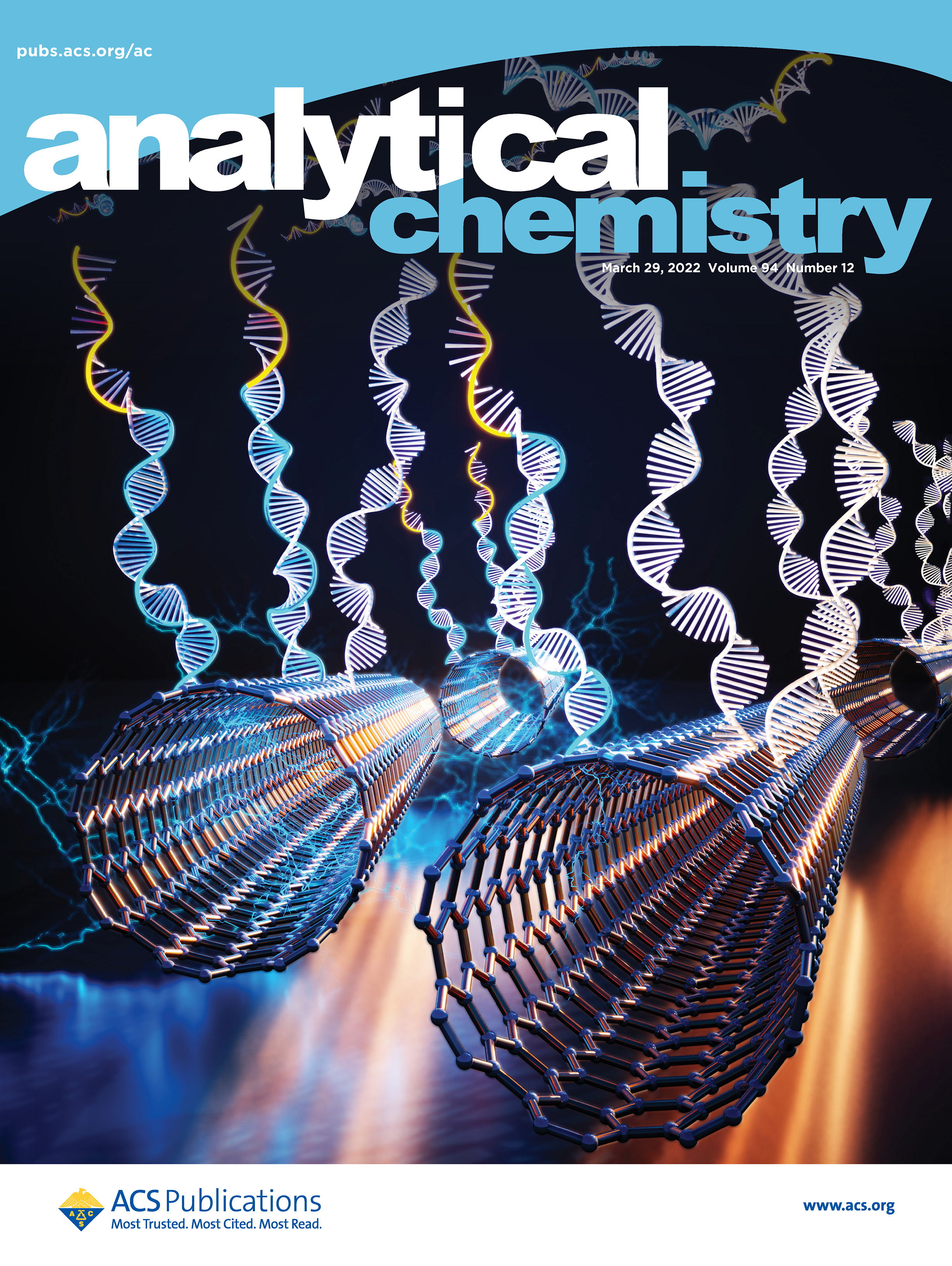 Neri, M., Kang, J., Zuidema, J.M., Gasparello, J., Finotti, A., Gambari, R., Sailor, M.J., Bertucci, A.* and Corradini, R. Tuning the Loading and Release Properties of MicroRNA-Silencing Porous Silicon Nanoparticles by Using Chemically Diverse Peptide Nucleic Acid Payloads. ACS Biomaterials Science & Engineering - in press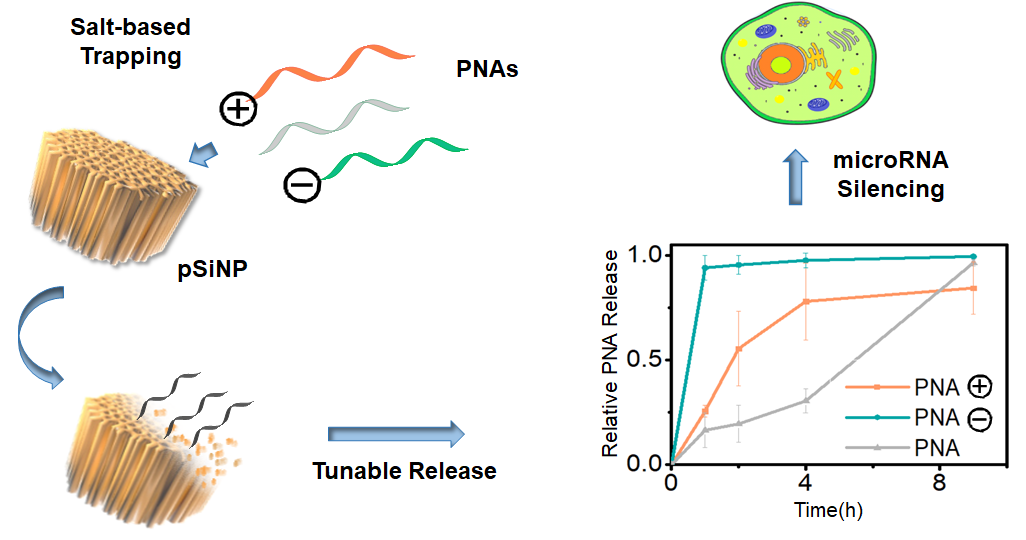 Mattarozzi, M., Toma, L., Bertucci, A., Giannetto, M. and Careri, M. Aptamer-based assays: strategies in the use of aptamers conjugated to magnetic micro-and nanobeads as recognition elements in food control. Analytical and Bioanalytical Chemistry 2022, 414, 63-74. https://link.springer.com/article/10.1007/s00216-021-03501-6
Key References:
- Bertucci, A*., Porchetta, A., Del Grosso, E., Patino, T., Idili, A., & Ricci, F. (2020). Protein‐controlled Actuation of Dynamic Nucleic Acid Networks Using Synthetic DNA Translators.
Angewandte Chemie International Edition, 2020, 59, 20577. https://onlinelibrary.wiley.com/doi/abs/10.1002/anie.202008553

- Rossetti, M., Bertucci, A., Patino, T., Baranda Pellejero, L., & Porchetta, A. (2020) Programming DNA‐based Systems through Effective Molarity Enforced by Biomolecular Confinement.
Chemistry–A European Journal, 2020, 26, 9826. https://chemistry-europe.onlinelibrary.wiley.com/doi/abs/10.1002/chem.202001660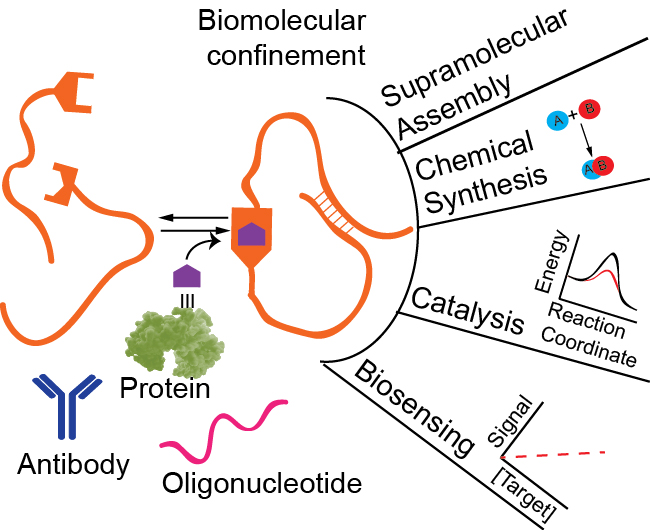 - Bertucci, A., Guo, J., Oppmann, N., Glab, A., Ricci, F., Caruso, F., & Cavalieri, F. Probing transcription factor binding activity and downstream gene silencing in living cells with a DNA nanoswitch. Nanoscale, 2018, 10(4), 2034-2044. https://pubs.rsc.org/en/content/articlehtml/2018/nr/c7nr07814e

- Rossetti, M., Del Grosso, E., Ranallo, S., Mariottini, D., Idili, A., Bertucci, A., & Porchetta, A. (2019). Programmable RNA-based systems for sensing and diagnostic applications.
Analytical and bioanalytical chemistry, 2019, 411(19), 4293-4302. https://link.springer.com/article/10.1007/s00216-019-01622-7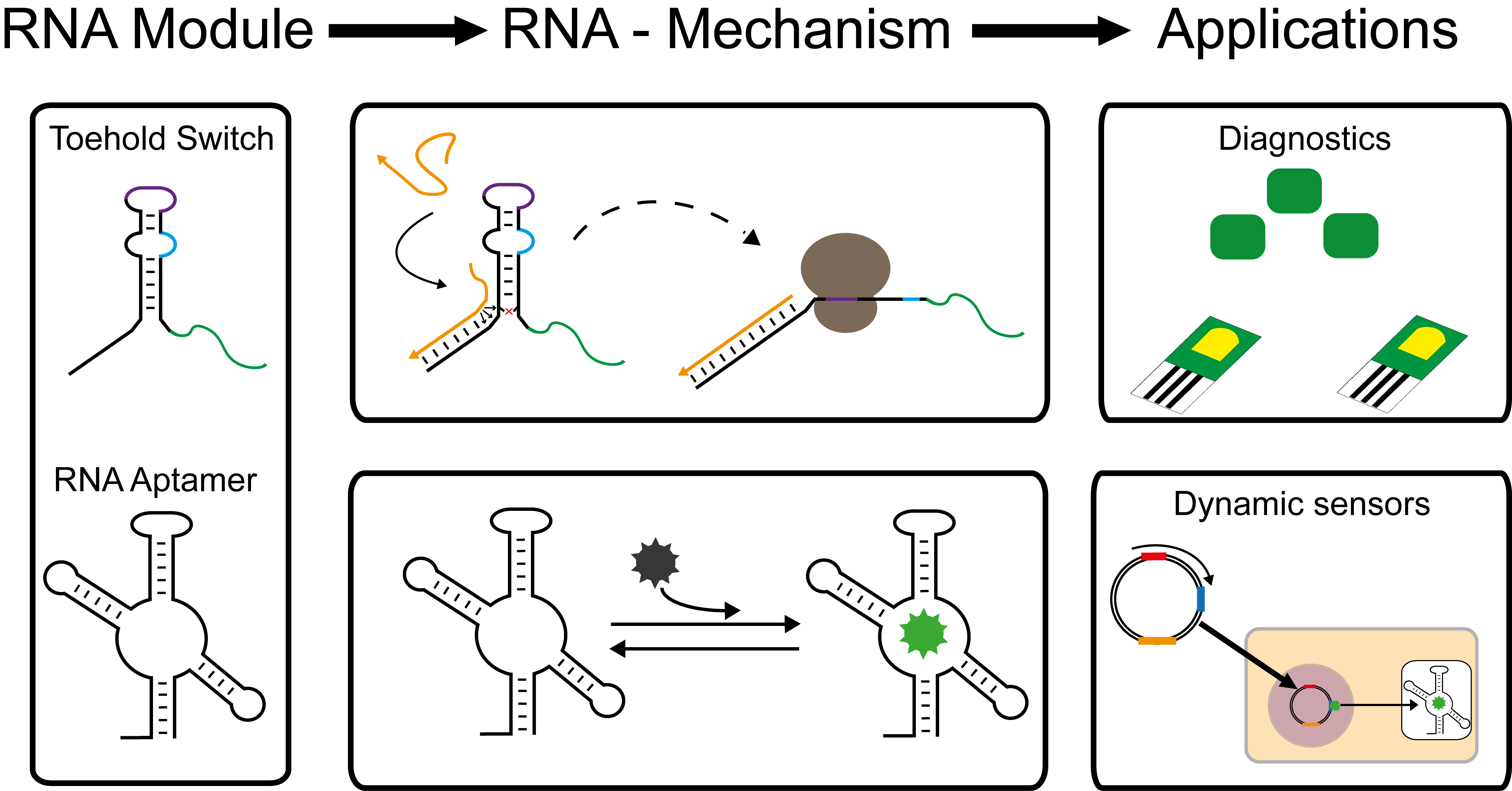 - A. Bertucci, K-H. Kim, J. Kang, J. M. Zuidema, S. H.Lee, E. J. Kwon, D. Kim, S. B. Howell, F. Ricci, E. Ruoslahti, H-J. Jang, M. J. Sailor, Tumor-targeting, microRNA-silencing porous silicon nanoparticles for ovarian cancer therapy.
ACS Applied Materials and Interfaces 2019, 11, 23926-23937 https://pubs.acs.org/doi/abs/10.1021/acsami.9b07980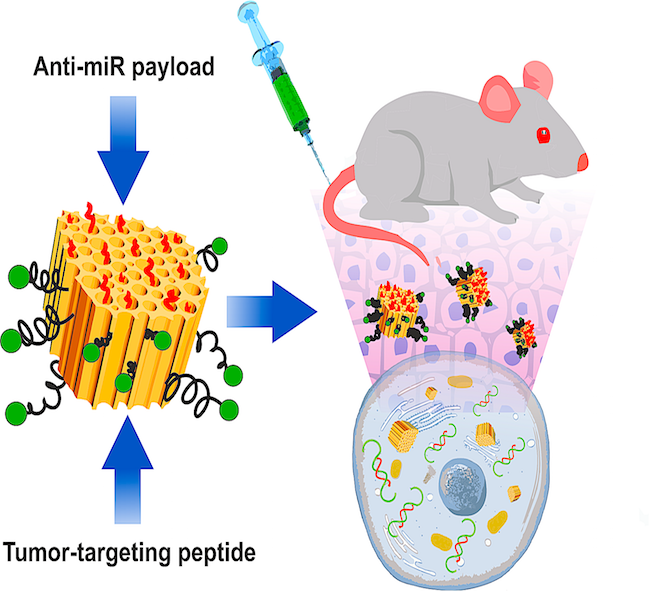 - Bertucci, A., Porchetta, A., & Ricci, F. (2018). Antibody-templated assembly of an RNA mimic of green fluorescent protein
Analytical chemistry, 2018, 90(2), 1049-1053. https://pubs.acs.org/doi/abs/10.1021/acs.analchem.7b02102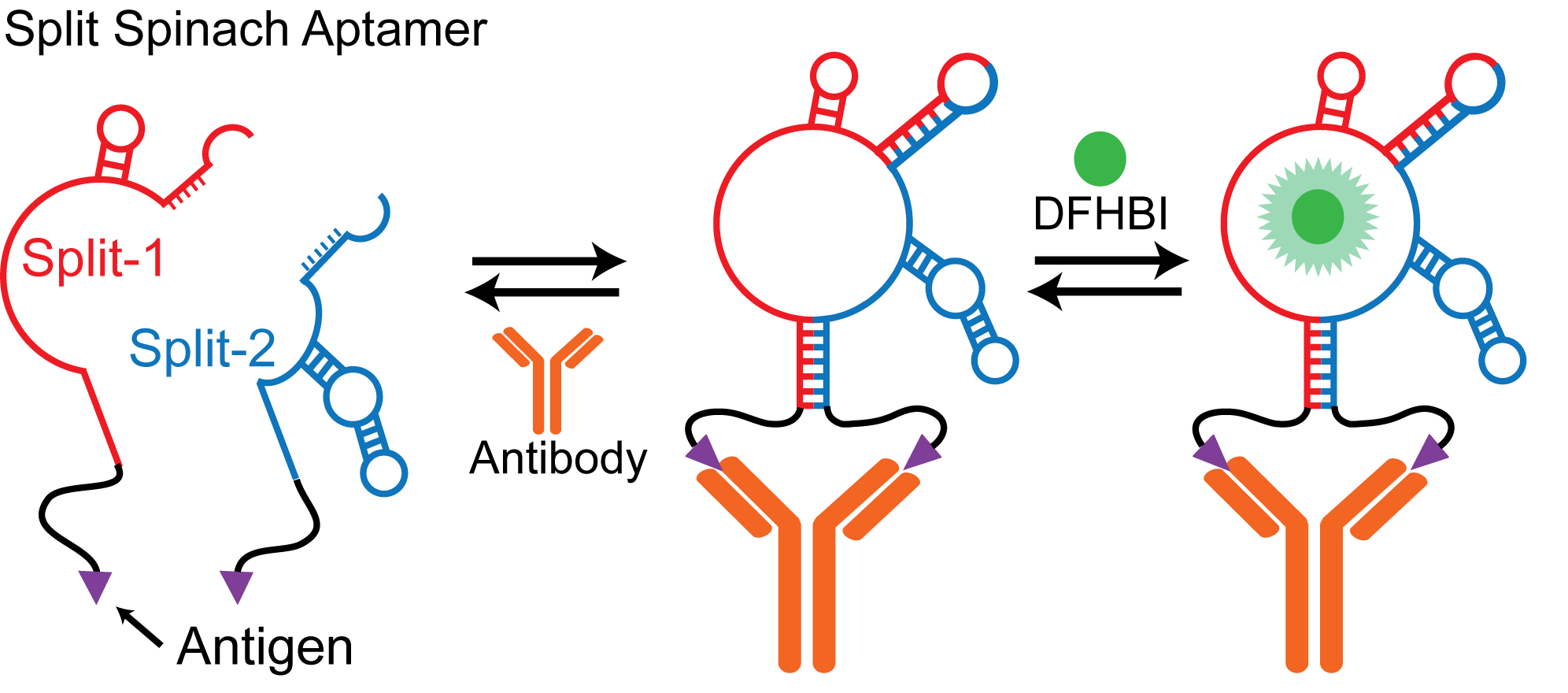 - Prasetyanto, E. A., Bertucci, A., Septiadi, D., Corradini, R., Castro‐Hartmann, P., & De Cola, L. (2016). Breakable hybrid organosilica nanocapsules for protein delivery.
Angewandte Chemie International Edition, 2016, 55(10), 3323-3327. https://onlinelibrary.wiley.com/doi/abs/10.1002/anie.201508288

Gruppi di ricerca